Whether you're a guest at the resort, or just joining us for a meal, The Birches Resort Restaurant is sure to please. Enjoy hearty breakfasts, delicious lunches and sumptuous dinners, served in our lakeside dining room. The Birches Resort's Traditional Prime Rib Dinner, served only on weekends, is a local favorite. Fish and vegetarian specialties and children's menu are available.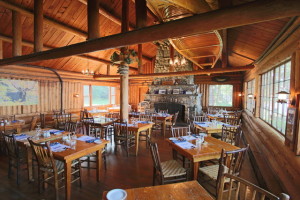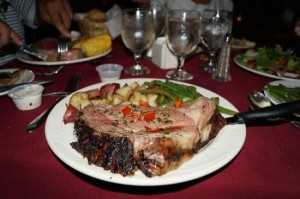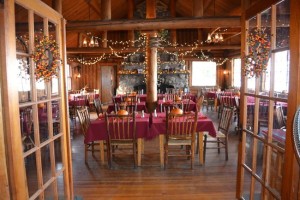 Dining room hours:
Breakfast – 7 AM – 11 AM ; Off Peak, Breakfast starts at 8 Monday – Thursday.
Lunch – 11 AM – 5 PM
Dinner – 5 PM – 9 PM … Reservations recommended ; Off Peak, dinner closes at 8pm Monday – Wednesday
Moose Cruise and Dinner Special:
Take a late afternoon Moose Cruise then join us for dinner! For more information click here.
Call us to make a reservation at 800-825-9453.